[ NOTE: We will be operating on a Revised Schedule of Classes during Spring Break Week, Click here for Hillsborough's Revised Schedule, April 11-18. There will be no classes Saturday April 16 or Monday April 18 for the holidays.
[ Below is the Current Schedule of classes for Kickside of Hillsborough (Effective Feb 1, 2022)
Click here to view the Hillsborough 2022 schedule of classes (effective 2/1/22)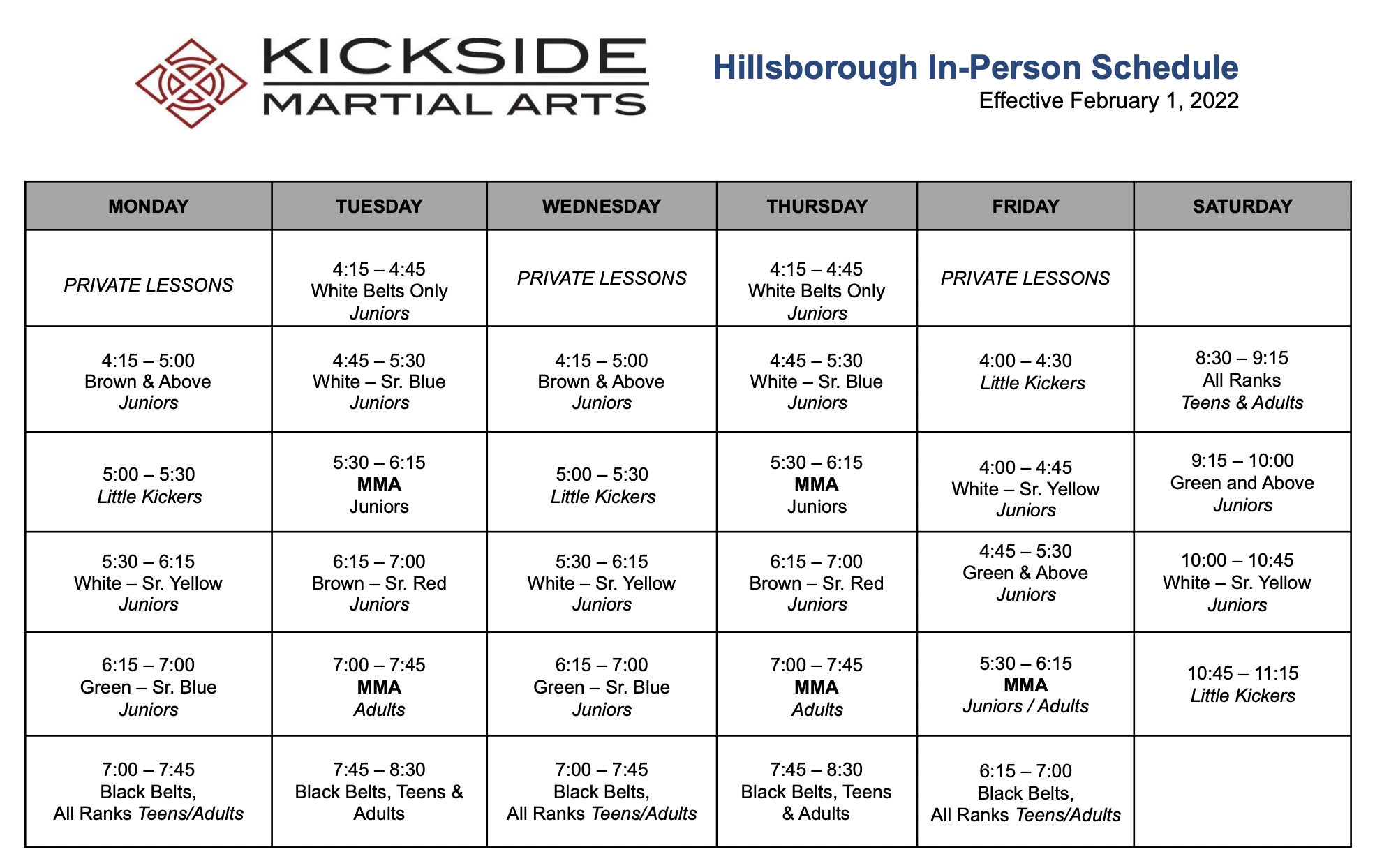 Hours of Operation
All school closings are posted to the class schedule page and the home page. Closings occur only when there is national holiday, inclement weather or an unforeseen accident.
Monday: 4:00 – 8:00 pm
Tuesday: 4:00 – 8:30 pm
Wednesday: 4:00 – 8:00 pm
Thursday: 4:00 – 8:30 pm
Friday: 4:00 – 7:00 pm
Saturday: 8:30 – 11:15 am
Sunday: CLOSED