[ Below is the Hillsborough Winter Schedule for In-Person Classes (effective 2/1/2021). Click here to view the In-Person Hillsborough schedule.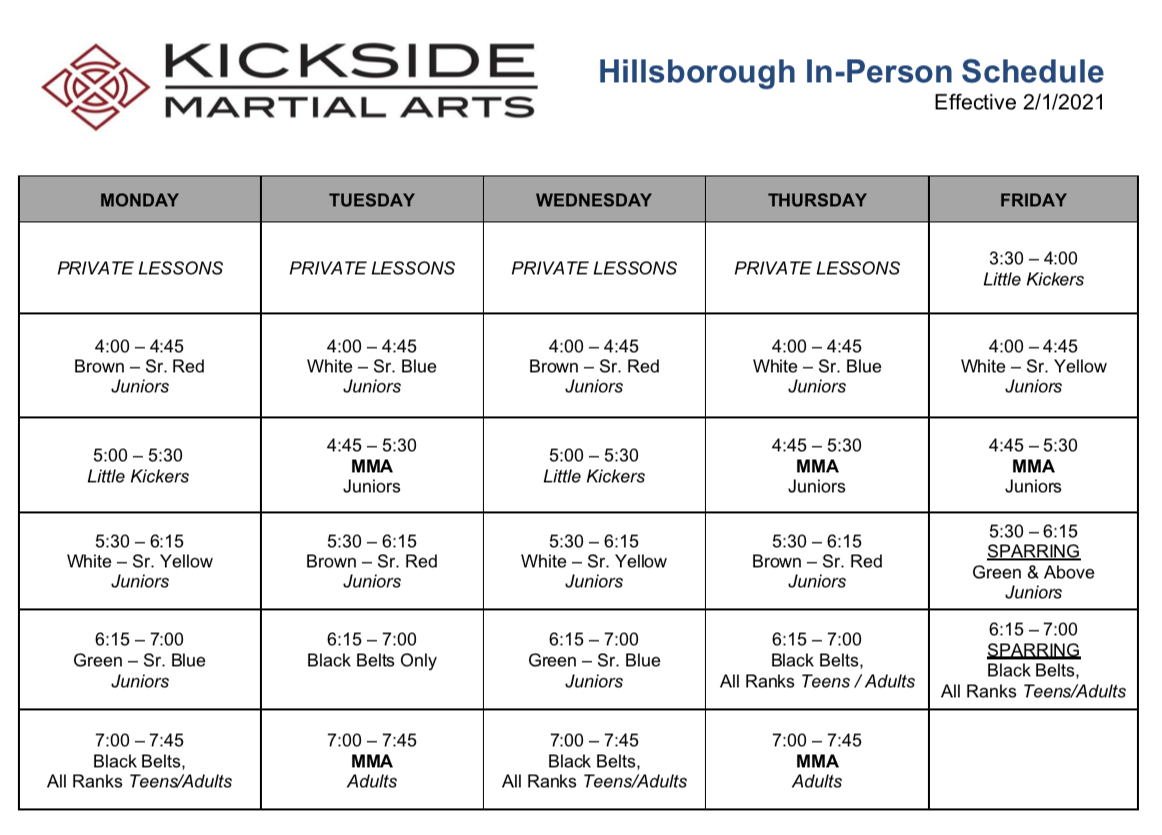 [ Below is the Virtual Winter class schedule (last updated 9/14/2020):
Click here to preview the VIRTUAL fall schedule.
Click here for the Zoom Class Link for All Classes
Click here for M/W Livestorm Webinar Registration Link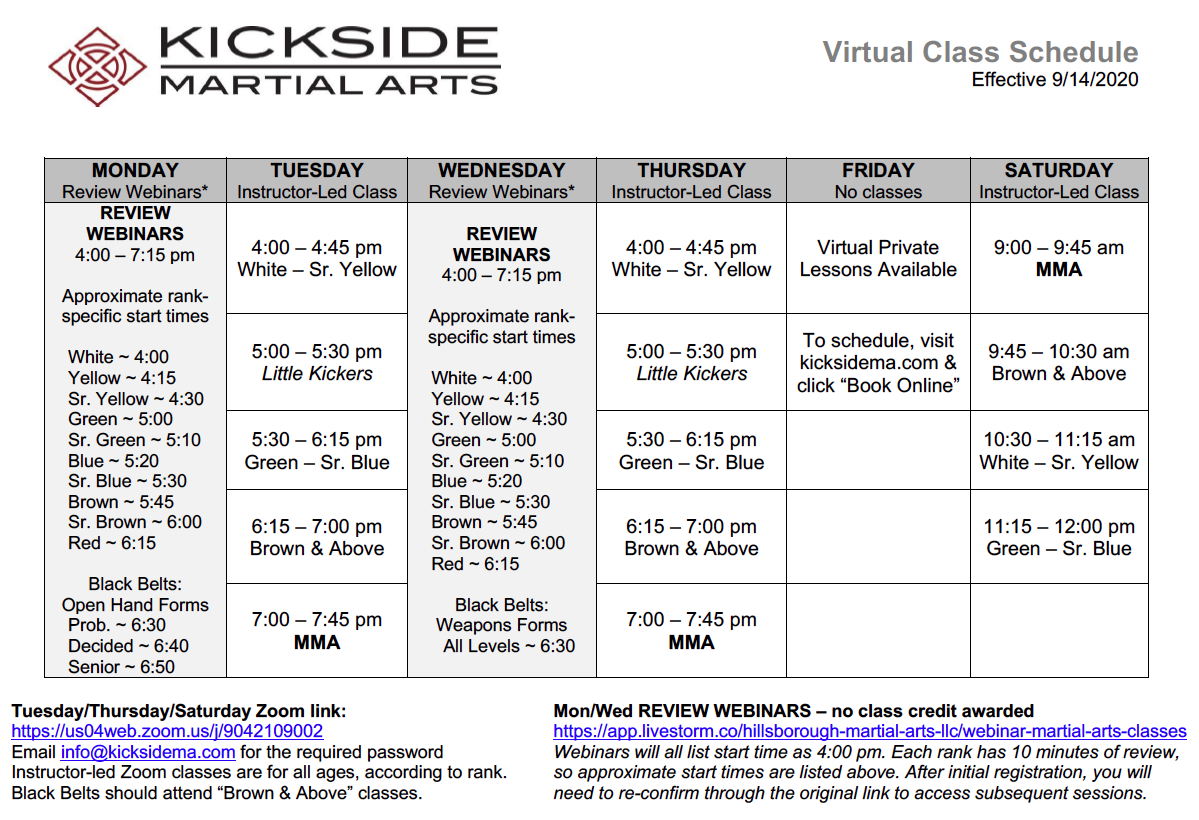 Hours of Operation
All school closings are posted to the class schedule page and the home page. Closings occur only when there is national holiday, inclement weather or an unforeseen accident.
Monday: 4:00 – 8:00 pm
Tuesday: 4:00 – 8:00 pm
Wednesday: 4:00 – 8:00 pm
Thursday: 4:00 – 8:00 pm
Friday: 4:00 – 7:00 pm
Saturday: VIRTUAL ONLY 9:00 am – 12:00 pm
Sunday: CLOSED