As of June 22, 2020 we are offering outdoor non-contact live classes as well as online Zoom classes Monday – Thursday, due to COVID-19 concerns.
[ Hillsborough's Outdoor Non-Contact Class Schedule is below
(effective June 22, 2020). Click here for a printable copy.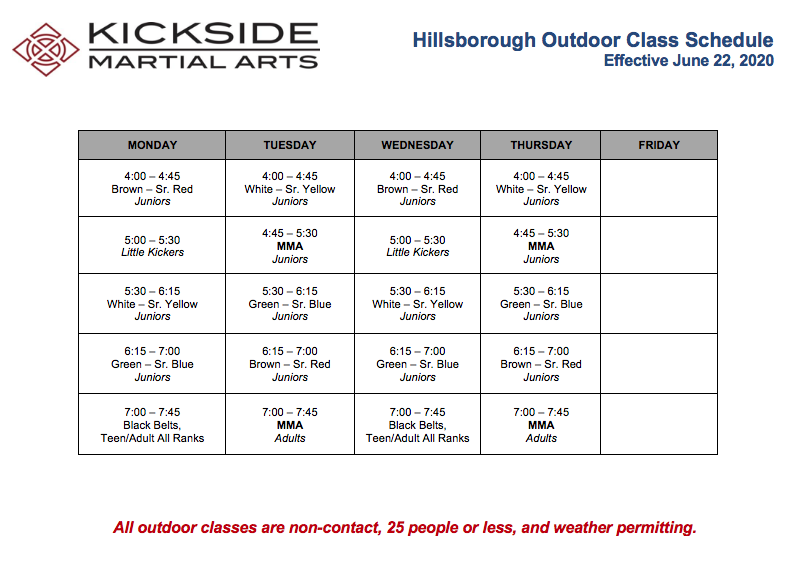 [ All virtual classes will use one link, beginning June 23, 2020 (There are no virtual classes on Monday, June 22nd): Zoom Class Link for All
Hours of Operation
All school closings are posted to the class schedule page and the home page. Closings occur only when there is national holiday, inclement weather or an unforeseen accident.
Monday: 4:00 – 8:00 pm
Tuesday: 4:00 – 8:00 pm
Wednesday: 4:00 – 8:00 pm
Thursday: 4:00 – 8:00 pm
Friday: CLOSED TEMPORARILY
Saturday: CLOSED TEMPORARILY
Sunday: CLOSED